Podcast: Play in new window | Download
Subscribe: Google Podcasts | Spotify | Stitcher
I have a brilliant guest and former colleague of mine, Haia Ironside! She has over 10 years' experience working in education. Haia is a qualified teacher and has taught in both mainstream and special schools in the UK as well as in an integration specialist based in Germany. Haia has a Masters in Autism Studies from the University of Kent. Haia has a particular interest in early intervention and spent three years teaching in the early years at a special school for children with a diagnosis of autism in London.
This makes her a great guest to speak on the subject of early intervention!
In this episode, Haia and I discuss:
There are many different autism interventions and approaches.

It can often be overwhelming and confusing for parents and carers. Each child needs their individual needs and context to be considered before trialling and finding effective interventions.

A combined approach

The importance of a multidisciplinary team

Intervention which is not directly targeted at the child but in the form of supporting parents, families and educational settings.

Ensuring effective monitoring and evaluation process is in place to review impact

Highlighting the question "what are we intervening for and why?"

The importance of effective home and school partnership where all information is being shared

The SCERTS approach –

Being informed about specific interventions

Most importantly, acting in the child's best interests

Family support

Family engagement

Knowing what support is available and support groups.
Haia Ironside:
"As we are increasingly able to diagnose children as autistic at a very young age, we are able to explore and identify interventions to support their development. I define early intervention as simply trying to do something as early as possible to support a child's development. There are now numerous different programs. If your child is diagnosed as autistic, you are likely to go down a rabbit hole into a wonderland of different options.
Ultimately, I believe that the outcome of any intervention depends on the context of the child and the therapy. 
Let's take two examples, child A and child B and describe two different successful outcomes. Child A was diagnosed as autistic at 4 years old with relatively mild symptoms so parents decided to send them to a mainstream school.  Child A receives regular speech and language therapy input, sessions which are designed around their interests and are therefore extremely motivating! Their guardian also integrates some of the strategies into the home environment. Over a period of time, there is a decrease in Child A's linguistic and communication deficit. In this instance, both the context around the child and the particular therapy worked towards a positive outcome. Child B is nonverbal and attends a special school. Child B was diagnosed at 5 years old. Child B has been engaging in daily Intensive Interaction sessions and staff and parents are increasingly aware of various different attempts at communication, therefore able to understand and respond to reinforce the behaviour. Child B is increasingly initiating communication! Again, both the context around Child B and the particular intervention are working towards a positive outcome. 
These two examples have several things in common. Firstly, both children have a diagnosis which gives them and their families access to further support. Secondly both children are participating happily in different forms of intervention to support their development. Thirdly, the interventions are being effectively conducted by trained professionals. And finally, and perhaps most importantly, the strategies are being integrated into the home environment! 
Some important issues to consider with regards to early intervention: 
Firstly, whilst many interventions are supposedly evidence based, I would caution that the evidence tends to have been collected by the people who designed the program and the robustness of the research is often quite questionable. I have asked Steph to include a link to the

Research Autism

website which lists over 100 interventions alongside details of the research evidence. 

Secondly, there is an important ethical question around consent to participate in a particular program. I hope we all agree that any intervention should always be conducted in the interests of the individual. It is also generally quite easy to see if someone is motivated to participate in an activity or absolutely hating the experience.

Thirdly, it is important to consider outcomes. Some people believe that the optimal outcome of an early intervention program is if the autistic child loses some of their traits such as linguistic, social or cognitive deficits. Whilst you might agree with this, I encourage listeners to go away and learn more about the debate which is concerned with whether the autistic person should become less autistic or society should become more understanding of neurodiversity. Here is a brilliant

video from The Guardian

showcasing nine year old Saffron and her family celebrating her autistic traits and personality.

Finally, a slightly depressing point about resources. You as a parent or guardian may have done your research, decided on a particular form of intervention, evaluated whether your child will be inherently motivated to partake, fully understood and support the expected outcomes so you decided to try to make it happen. Unfortunately, it might not be available in your region or you are going to need to sell your house to pay for it. I am aware that this is painting quite a bleak picture but I think that this is the reality for many autistic people and their families, friends and carers. For a comprehensive guide to the process of diagnosis in the UK and access to further support, I recommend taking a look at the

NICE guidelines

which cover diagnosis of autism as well as referral from birth to 19 years old. There is also a separate version for adults. The guidelines are written by experts.
A combined approach both myself and Steph promote and have experience in implementing within the school context is SCERTS:
SCERTS stands for Social Communication, Emotional Regulation and Transactional Support. In its current form, the SCERTS program was developed in 2007. Numerous studies have been conducted to explore the efficacy of this approach. SCERTS is centred on the child and aims to combine elements of many different programs such as speech and language therapy and social activities into one model. The key idea is to support the autistic child to become a confident communicator without problems that could interfere in their learning or development of positive relationships. 
Conclusion
There is not necessarily a right intervention. However, families and professionals can work with children to support them to learn, understand and be able to process the world around them in a variety of different ways. 
Haia's advice:
Do the research, understand what an intervention is about and what it intends to do 

Seek professional advice 

Seek extra support in the form of support groups and respite, this will be so beneficial for you and for your child as burn out is a real risk

Don't give up hope.

Your child is a unique individual and you should be proud of their neurodiversity.

"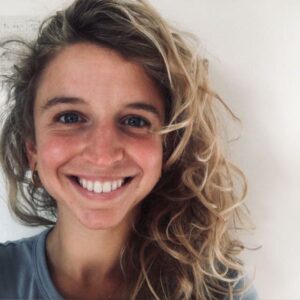 Haia Ironside
Inclusive Teaching Strategies Guide