A visual days of the week board can be great for children with autism to learn the days of the week, the differences that happen on each day and how many days left there are until the end of the week. Here is an example of a days of the week board I show the children at the beginning of every day and I ask the question "what day is it today?".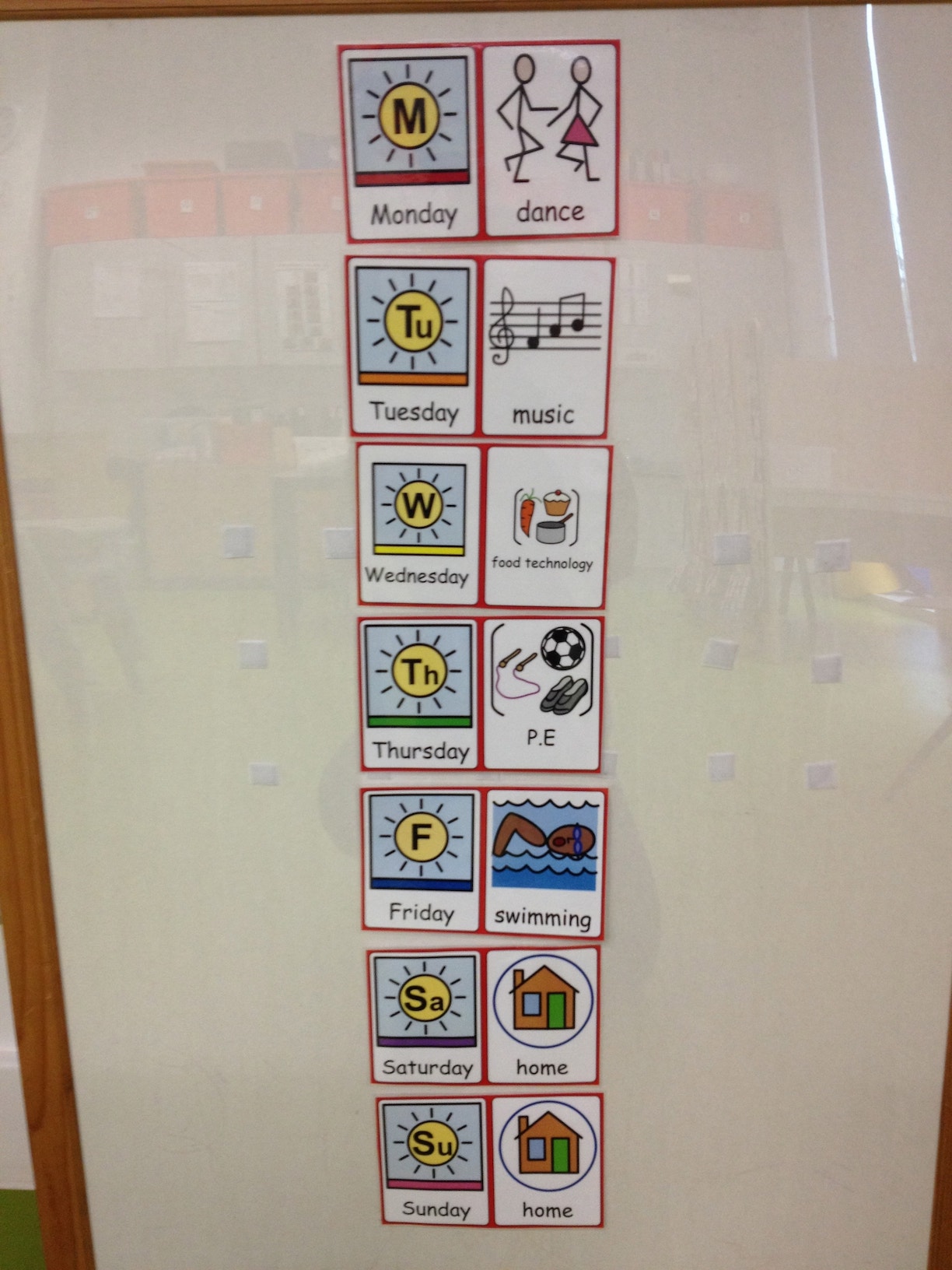 I then say a child's name and they give me the day of the week that it is today. The day is then put at the top of our morning registration board. After each day is finished, I do not put that day back on the board so it shows the children a visual count down of how many days are left in the week such as on Thursday the only days showing on the board will be Thursday, Friday, Saturday and Sunday. The subject symbols next to each day show the children an activity that is happening that day that does not happen on the other days such as dance on a Monday.
The days of the week board is also useful to prepare the children for a change in the routine. For example, last week we were not going to go swimming on Friday as we were going to a dance festival. At the beginning of the week I changed the symbol next to Friday to dance festival and also put a red cross over another swimming symbol to show no swimming on Friday. When I showed the morning board to the children on the Monday morning, it was clear that many of them understood that there was no swimming on Friday. Two children were able to say "no swimming", 1 non verbal child spontaneously walked over to the board and pointed to 'no swimming' and 1 child screamed (his favourite activity is swimming!).