The concept of 'like' and 'don't like'
Like any abstract theme, the concept of 'like' and 'don't like' can sometimes be challenging for children with autism to understand. Therefore, it is important to ensure a child really understands what it means to 'like' something.
A successful strategy is to model the language at the exact time the child is either clearly liking or disliking something.
Model language: for example saying "Steph likes tomatoes" when she is clearly enjoying eating tomatoes or "Steph doesn't like the swing" if Steph has refused the swing and you know she doesn't like it (sometimes we have to guess, but try to ensure you are most certain).
Verbal language can be reinforced and emphasised using sign and symbol to enhance learning. One useful way of showing a symbol or image is on a lolly stick. This makes a great, easily accessible resource!
In the below resource, one side has 'like'  and the other side has 'don't like' on, therefore making it quick and easy to change as required.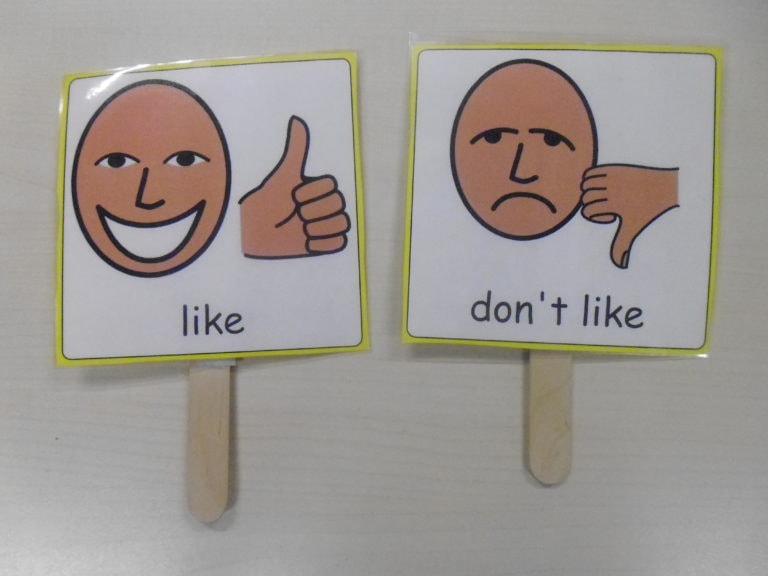 In my classroom, I would have a pouch on the side of my cupboard which was easily accessible to me at any time, so in the right moment (it can happen anytime!) I could quickly grab the 'like/ don't like' lolly stick and show it to the child whilst they are obviously enjoying/ disliking something.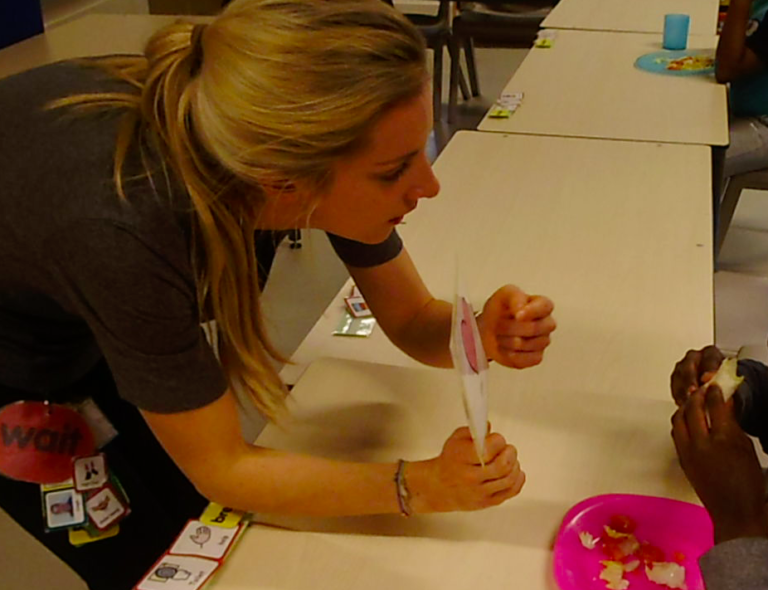 If the child is verbal, they are likely to repeat and learn the language over time. I have had a child get up from her table in the classroom and walk to the pouch to take the lolly stick and tell me she did not like something which was absolutely brilliant (she had never done this before!). She then began using the language 'like' and 'don't like' independently herself.
Inclusive Teaching Strategies Guide