Autism Spectrum Teacher Updates
The new academic year is now in full swing! I hope you have all had a brilliant summer holiday and a good start to the new term. It can be quite an anxious time for everyone; for the children, parents and for the teachers. This is because of all of the change and transition from holiday time. Keeping our routines and approach consistent will help the children a lot.
I recently took part as an 'expert' in the Mencap Health Unlocked Online community forum, hosting a discussion on all things 'back to school'. You can read the posts with questions and answers relating to transition, anxiety, diagnosis as well as learning and teaching ideas, on the Mencap online forum here. 

Developing Autism Teaching Programmes in Oman
I spent most of the summer in Muscat, Oman, supporting in developing autism education programmes for children and families. I also delivered training sessions with families. This was very well received and I had a brilliant time building relationships with some brilliant children and families, who I miss already!!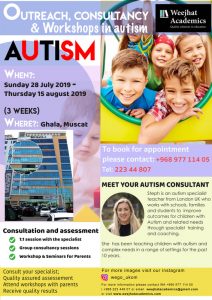 For the past few months I have had to put my Podcast on hold whilst I completed some important projects including my role as a SENCO. I am now fully dedicating my time to Autism Spectrum Teacher, delivering training workshops and outreach support to schools and services and I have plans to increase the output of the podcast to twice a month.
Look out for the next episode which will be released in November!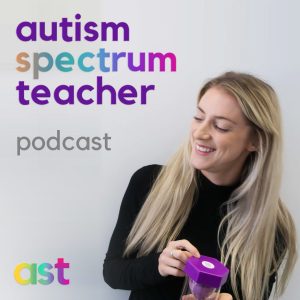 I am thrilled to have had an article published in the Sept – Oct edition of SEN Magazine all about 'Creating autism-inclusive classrooms'. The article discusses different strategies that teachers can implement that will not just support autistic children, but all children. You can read the article online here.
Inclusive Teaching Strategies Guide