I currently have 1 iPad for my class of autistic children and I use it for 1 to 1 and group sessions. IPads are extremely motivating and rewarding for any child and the learning opportunities are endless. Here are some of the iPad apps me and my class love to use.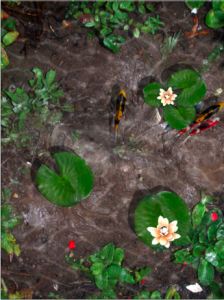 by TriggerWave LLC
"Create relaxing ripples while you enjoy the sounds of nature. Interact with the fish – scare them, feed them, and watch their schooling behaviour".
Pocket pond is a great cause and effect app which is a favourite of most of the children in my class. When the screen is touched the pond ripples and the fish swim away. The lifelike sound effects make it feel like a real pond.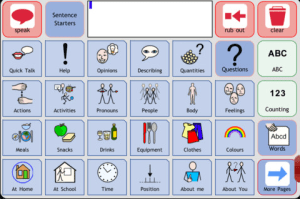 by Sensory Software International
Grid player is an augmentative and alternative communication (AAC) app which uses widget symbols and speech. The symbols can be pressed to create a sentence. All of the children in my class are using the Picture Exchange Communication System (PECS) and I am currently using this app with 1 of my pupils who is at a more advanced stage of PECS and has a large vocabulary. As I have not been using this app for that long, I feel I am yet to use it to its full potential. Grid Player can be used with different grid sets and there are over 12,000 widget symbols. I would definitely recommend parents, teachers and speech and language therapists to download and explore the communication opportunities of this app.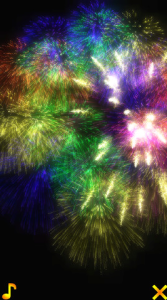 by Fireworks Games
Ilovefireworks is another great cause and effect app where you can create fireworks displays by pressing the screen. With 3d graphics and real sounds, this is another favourite of the children in my class!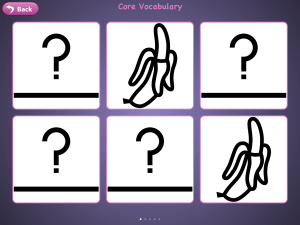 By My Insane Logic Ltd.
"A simple, fun and engaging way to aid language development and learn Makaton."
The MyChociePad Memory game is a simple matching pairs game using Makaton symbols. Once a pair of symbols have been matched, a short video clip of  the Makaton sign is shown for the child to practice. This is great for practicing and learning new signs. There are 3 different game levels so 4, 6 or 8 tiles can be chosen. Core vocabulary symbols and signs come with the free edition of the game and over 100 signs and symbols can be purchased for £4.99 in the full edition. This app will be great for parents and teachers to learn signs as well.
Another favourite iPad app used in our classroom is Cause and Effect Sensory Light Box (£1.49).
I wrote a full review here
What are your favourite apps? Let me know in the comments section below.