My most used transition resource - sand timers!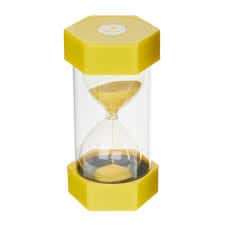 I cannot stress enough how valuable sand timers are for children with autism and teachers, parents and any one else working with children with autism.
Sand timers clearly provide a visual aid and count down to the end of an activity and can be used in daily routines and during lessons. Sand timers can be used in any setting including at home.
They can also help children to develop an understanding of time. I always use a sand timer to show when an activity or lesson is coming to an end followed with a verbal countdown from 5.