Toilet training an 8 year old pre-verbal autistic child
I currently have an 8 year old child with autism in my class who has not done a wee or poo in the toilet before. He is an energetic, non verbal child who has an understanding of when we is doing a wee or poo and so, this made me eager to help him get him out of nappies as soon as possible.
To start with, I made him the following visual schedule, which I made using free symbols from the website 101 Autism.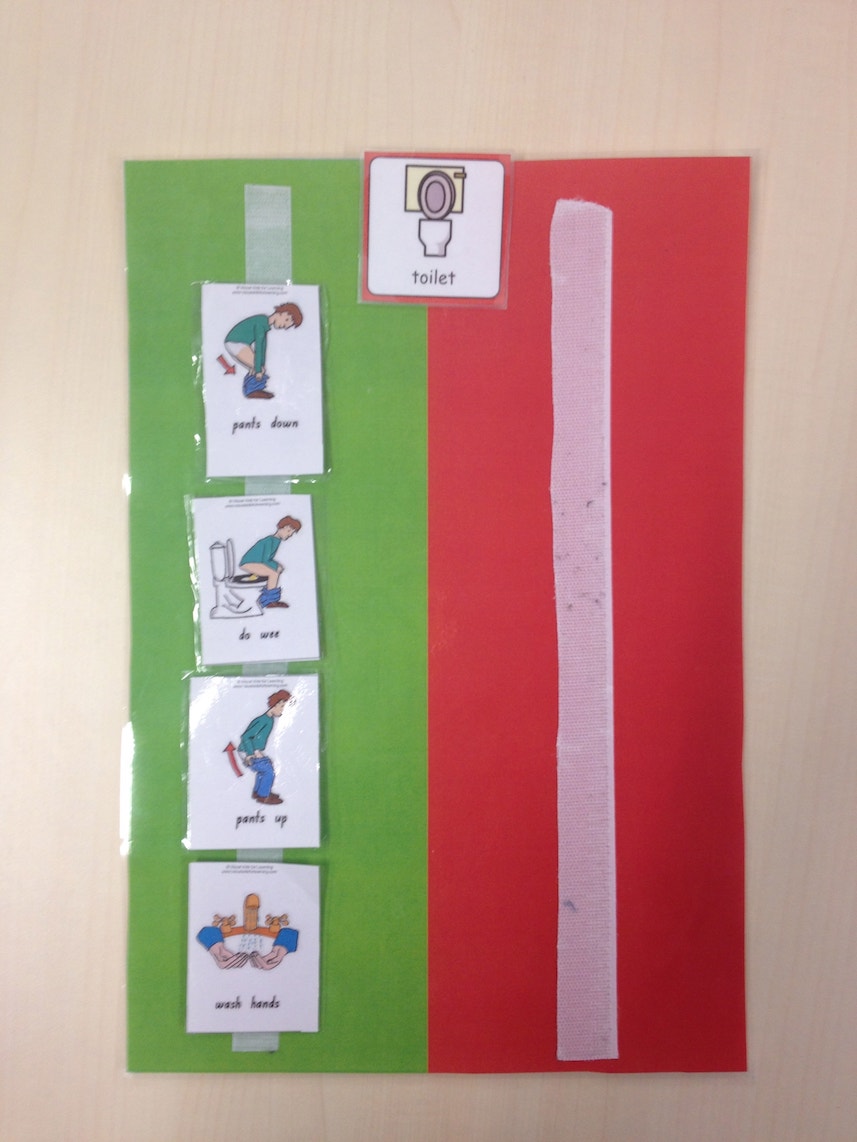 When we regularly take him to the toilet, we refer him to the visual schedule, so he must look at the symbol and then follow through that action. To begin with, this was with a physical prompt from the supporting adult. The physical prompts were then gradually reduced to verbal and gestural prompts as the child began doing more himself.
We are 4 weeks in and he is doing these steps with mostly no physical prompts and just a simple verbal or gestural prompt for each step. We have been taking him to the toilet at very regular (every 45 minutes) intervals throughout the day (on his visual timetable) and he has access at all times to a toilet symbol to request to use the toilet.
This same routine is happening at home and he has the exact same visual schedule which is being used at home. Good communication and consistency between home and school is very important for toilet training.
This is all very positive, however the child is yet to wee or a poo in the toilet. In fact, he is holding it in all day and over the last 4 weeks he has urinated in his pants only about 3 times. This is most likely because he has been so used to doing a wee and poo in his nappy and now that the nappy has gone, he is holding it in. My next plan of action is to show him some more visuals of using the toilet and hopefully catching a wee in the toilet soon. An update will shortly follow!!
1 month on update:
It has been 1 month since I wrote this post and 2 months since we started toilet training and I am happy to say that the child is now urinating in the toilet and also requesting to use the toilet through symbol or sign! Yay!
The consistency of undergoing the same process of using the visual symbols and waiting for the child to do each step as well as modelling key signs and language have been a great help. He has yet to poo in the toilet but we will keep working on this.
How has your experience of toilet training been? Please post a comment!