It is very important to thoroughly prepare autistic children for a change to a new class or school. One way of doing this is to make a photo transition book that they can look at or read at home and at school.
Going to a new class or new school is a big change for any child! Careful planning of big transitions and gradual preparation can ensure a child is well prepared and familiar with their new environment, even before they start.
Transition visits are key to give a child time to get to know their new surroundings and become familiar with all the new things. New classroom, new toilets, new teacher, new table, new peg and so on.
During these transition visits, it is a good idea to take photos that the child can look at over the holidays to continue to familiarise themselves with the new environment.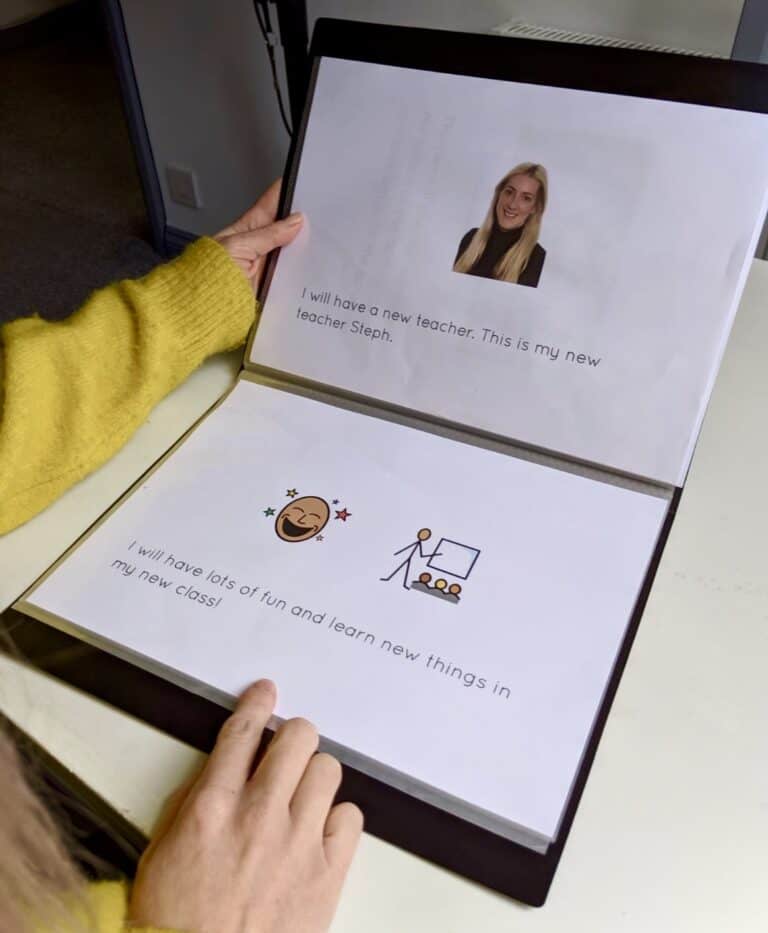 Here is a template of a simple transition photo book that can be used if a child is transitioning to a new school or class. Photos can be inserted or stuck on top. The book is fully editable as you may need to personalise it and add pages depending on what information would be beneficial to the child.
The book will last longer if it is laminated and fastened together with treasury tags. It is good for parents to look at transition books with your child and talk about what you can see in the photos.
Download your FREE editable transition photo book