Colourful semantics singing choice board
I do a singing session at the end of every day with my class of children with autism. Previously the children were taking turns to choose from a choice of song symbols and now I have moved them on to choosing whether to 'watch' an interactive version of the song on the interactive whiteboard or 'sing' the song. The verb is colour coded yellow and the song is green to help the children place the symbols in the correct order.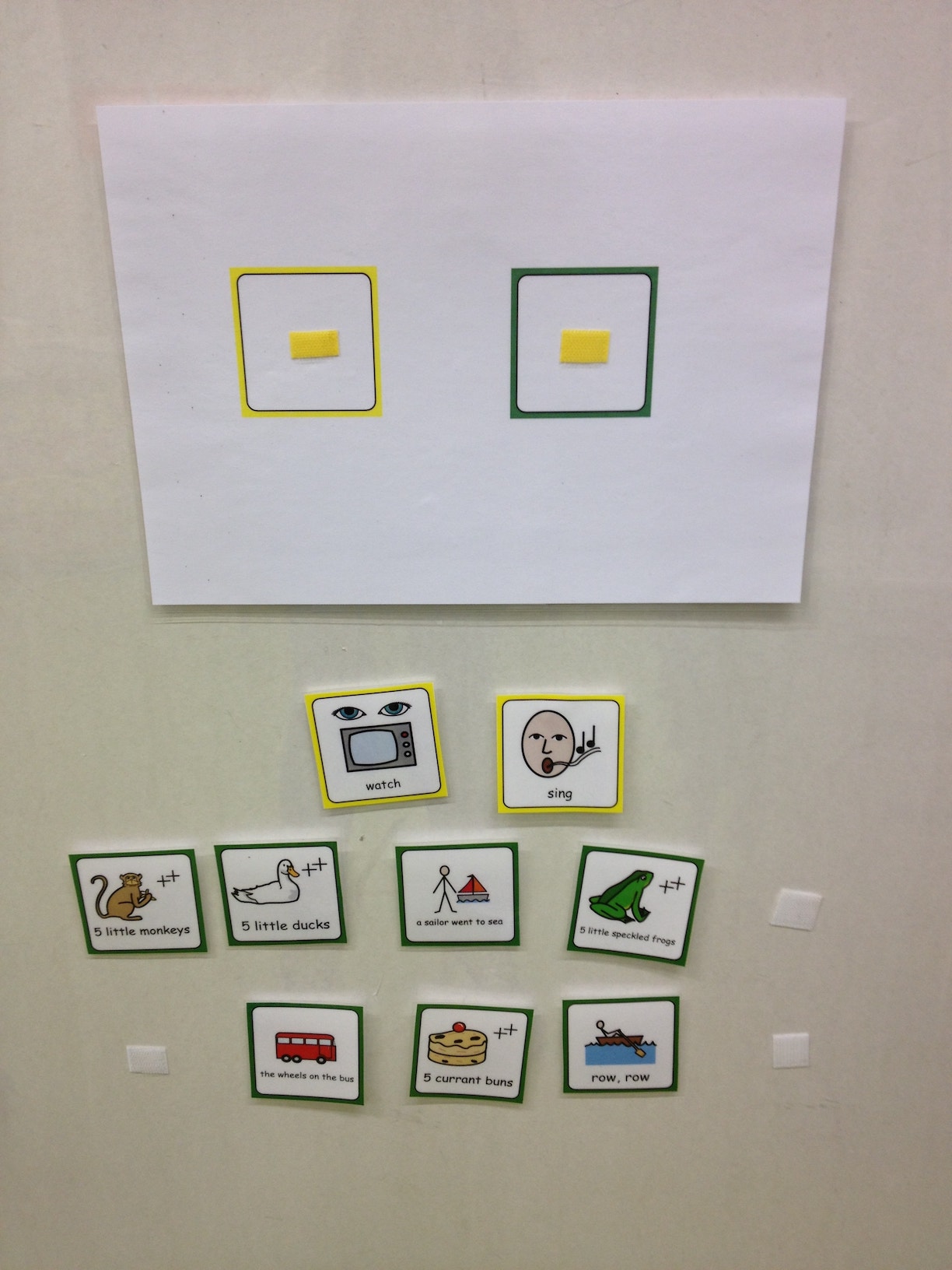 What resources do you use for choice making for singing or other activities?