Visual timetables aid transitions by enabling children with autism to understand what they will be doing next or where they will be going. Visual timetables enable children to be independent and can motivate children by making it clear what will be happening in the day.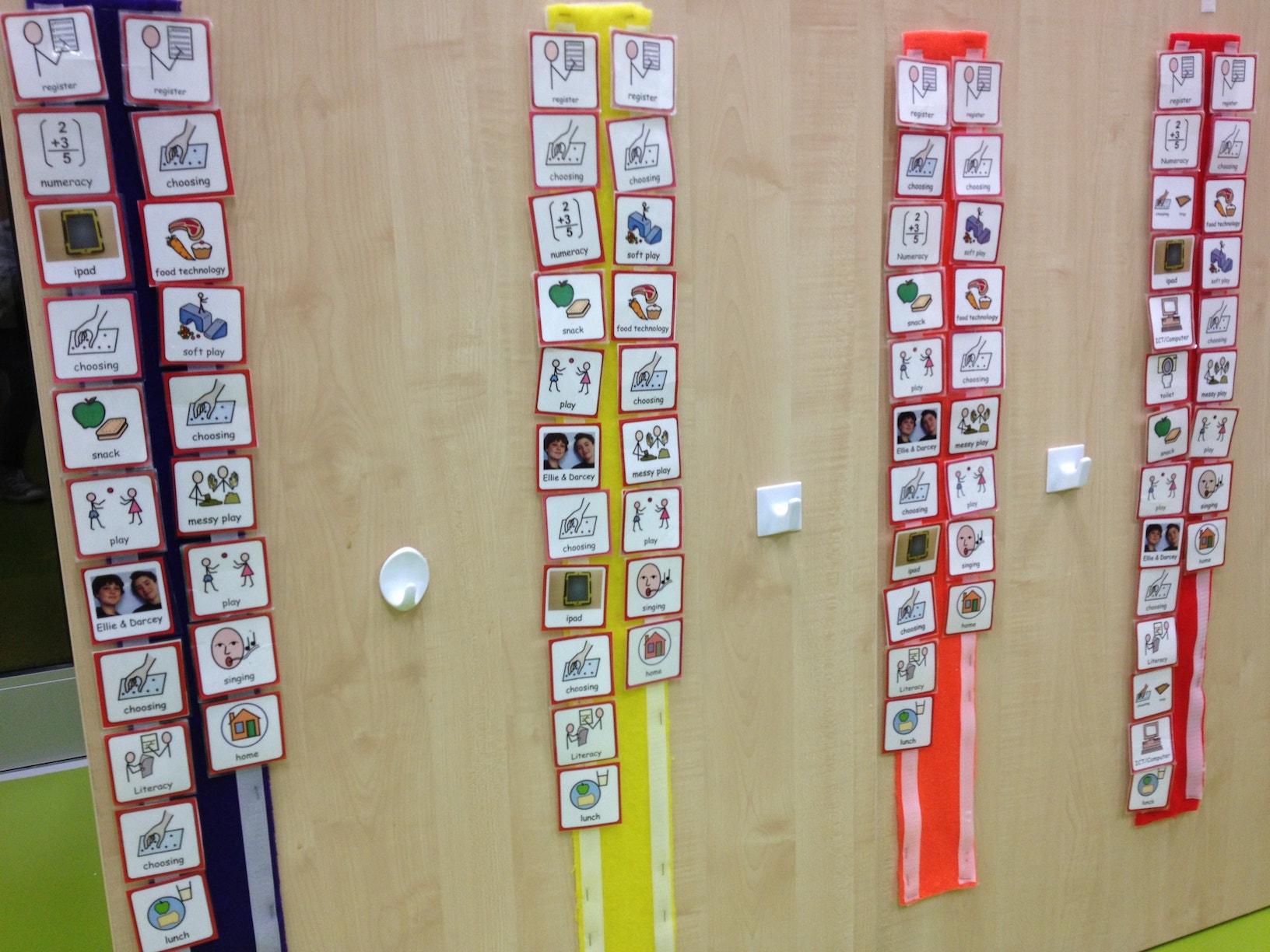 The child removes the next symbol from the timetable and travels with it to a board by the next transition point (i.e the classroom door, next too or on the classroom table or another room) and matches it to a corresponding bigger symbol. A finished box or pouch can also be used. The photo below shows a big symbol for dance and toilet which is on the door leading to the dance hall and the toilet. The big symbols are changed before prior to the children making the transition.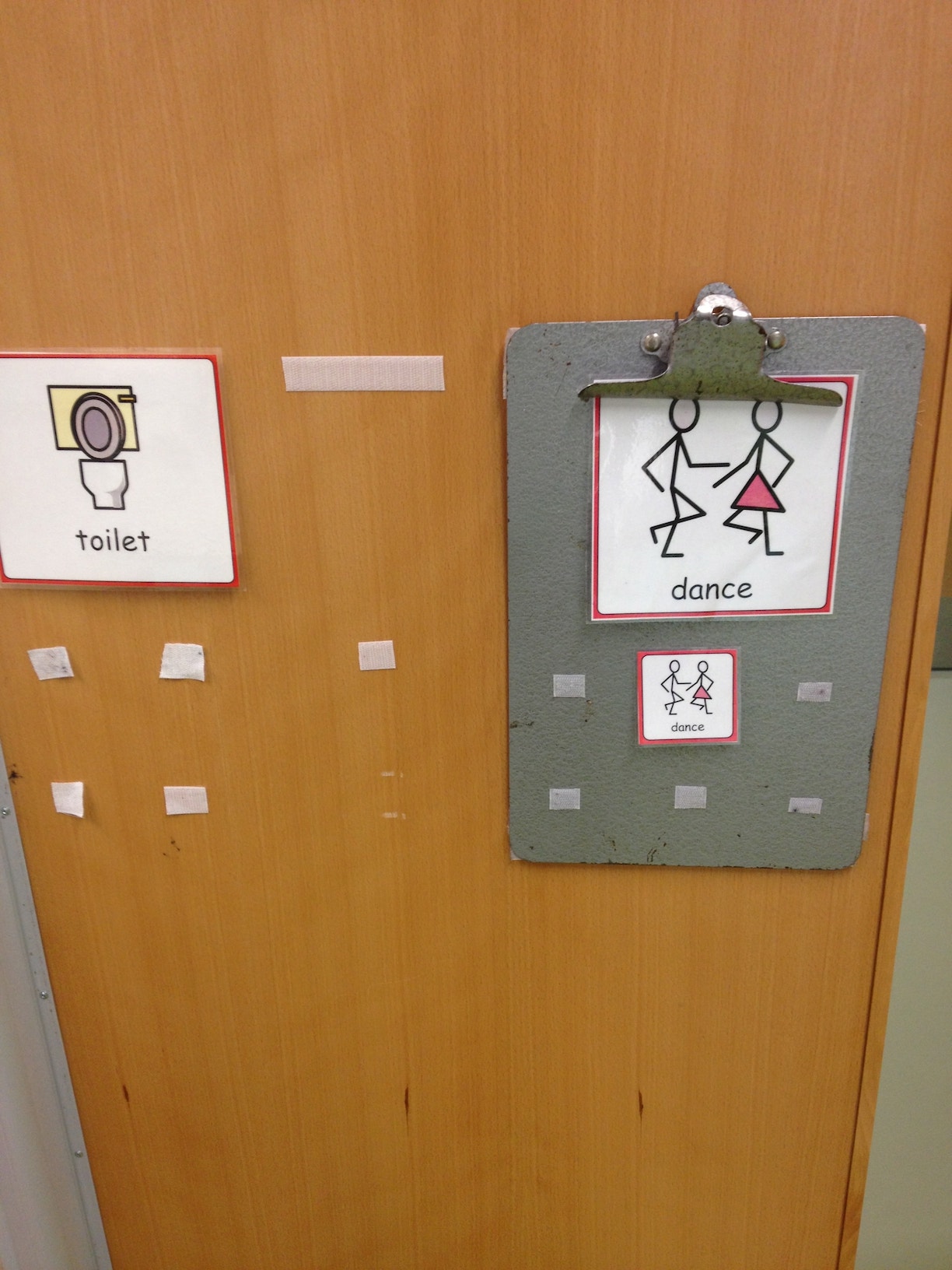 The different coloured timetables making it clear to the child which timetable is theirs. The children using the timetables above are working at a symbol level. Timetables can be made up of objects of reference, photos, symbols or words for children who can read and have a good understanding of text. Travelling timetables can be made on clipboards for photos and symbols and wipe boards for written timetables.
Please see more information in another article I wrote about visual timetables here.